Our Properties
Property Description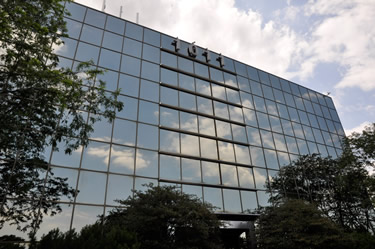 1011 East Touhy is a five-story, Class B office building located in Des Plaines, Illinois. Construction consists of concrete spread footings and foundation walls, steel columns and floor beams and concrete floors over metal decking floor system. The building exterior wall construction consists of an aluminum frame curtain wall with reflective insulating vision and spandrel glass panels. The roof consists of an asphalt saturated, four-ply, built-up membrane atop rigid fiberglass insulation.
The building is fully sprinklered and equipped with an addressable fire alarm system. The HVAC system is a variable air volume temperature system consisting of a variable speed, centrifugal water chiller with approximately 400 tons of cooling capacity, a chilled water and a condenser water circulating pump, a cooling tower installed on a structural support on grade, a central air handler and associated automatic temperature controls. Each floor has variable air volume boxes above the ceiling.
The building features an impressive three-story atrium, a water feature, granite floors, etched glass and marble, creating an elegant environment. The lobby provides for abundant natural light and unencumbered views in all directions.
Strategic Location
The property is located 18 miles northwest of downtown Chicago and adjacent to O'Hare International Airport, providing immediate access to and from one of the world's busiest airports. The Lee Street interchange at I-90, located immediately southeast of the Property, provides access to the entire Chicago area expressway system. This exit is the first access point west of Chicago on I-90. In addition, the property is approximately two miles west of the Tri-State Tollway (I-294) and 8.8 miles north of the Eisenhower Expressway (I-290).
1011 East Touhy Avenue benefits tremendously from its close proximity to the O'Hare rapid transit station, providing convenience for employees from downtown Chicago and the entire metro area. Further, the building provides excellent visibility along I-90, Chicago's main northwest thoroughfare. Its signage receives major expressway exposure viewable to more than 190,000 cars per days. The building's numerical identification and brand have been protected by a Declaration of Easement to guarantee 1011 East Touhy Avenue's identification address on a V-shaped sign at Touhy and Lee.
Property Description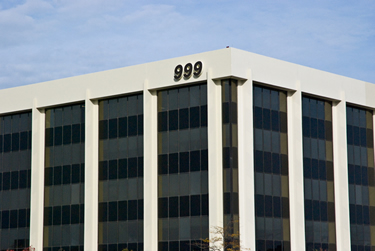 Five-story, structural-steel building situated on a 5.97 acre site. Dual electrical transformers (120/208) that provide 5,000 Amps to the buss. Multiple Internet and Telecom providers for tenants to choose a service compatible to needs. Robust HVAC system for occupant comfort. Looped plumbing system with domestic water heaters; pressure maintained by a well pump system
Owner occupied to house a variety of Siete7, LLC, companies, the building was constructed in 1973 using structural steel and poured concrete over a metal deck. In 2003-04, the building was fully renovated to update all integral systems as well as aesthetics.
Steel and masonry construction with reinforced concrete footings and foundation walls, structural steel beams bridge each floor to provide large, contiguous spaces.
Mission-critical capabilities with dual electrical transformers (120/208) that provide 5,000 Amps to the bus; and multiple Internet and Telecom providers for tenants to choose a service compatible to needs.
State-of-the-art Andover Infinity Building Automation System with hundreds of data points used to monitor and control temperature and lighting (interior and exterior) in common areas as well as building after-hours access.
Complete security system for fire and burglar alarm systems complete with video monitoring capabilities throughout the building that is fully protected with a wet fire sprinkler system.
A dual-sided video billboard visible from U.S. 90 is planned to provide advertising opportunities to target passengers of the 190,000 cars that pass by daily.
The 999 E. Touhy parking lot was recently resealed and relined in accordance with American Institute of Architect's specifications that were developed to comply with Americans with Disabilities Act accessibility requirements. This will also protect the lot's exposed surface and minimize pot holes that can damage vehicles.
Property Description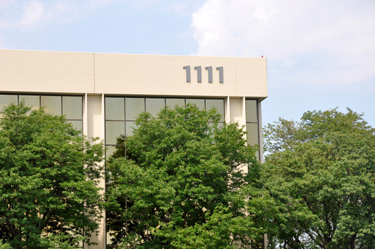 1111 East Touhy is a five-story, Class B office building located in Des Plaines, Illinos. Visitors are greeted by a sunlit, two story atrium with new terrazzo flooring. Construction consists of structural steel frame supporting metal and concrete floor decking and is founded on reinforced concrete spread footings. 1111 East Touhy was last renovated in 2005 with lobby, elevator cabs and common corridor upgrades.
The roof is ballasted, singly-ply EPDM membrane. The building is fully sprinklered and equipped with a non-addressable fire alarm system. Each floor included two dedicated air-handler units (AHUs) with a cooling coil. A single centreifugal chiller provides refrigeration with chilled water to each AHU. On-grade cooling towers adjacent to the building provide heat rejection. Floor plates range from 24,000 to 34,000 rentable square feet. Asphalt-paved parking areas border the south and east end of the property, providing parking for 427 vehicles(2.88/1000sf).
Interior design projects a professional atmosphere
Full accessibility to meet ADAAG requirements
Served by three hydraulic elevators (two double for freight)
Advanced fire detection system backed by wet sprinkler system
Key card system for after-hour access